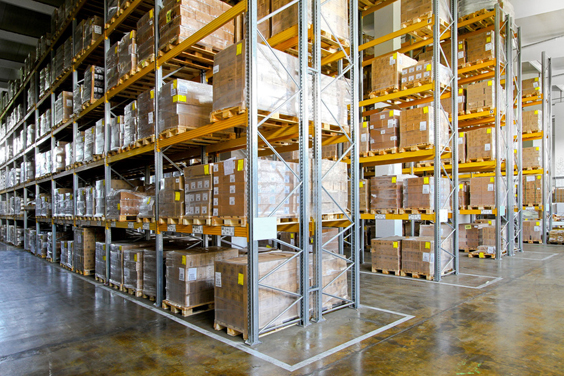 17 Jul

Distribution of pharmaceutical products in Tunisia

Pharmaceutical distributors and wholesalers in Tunisia are the central element of the health care supply chain, around which revolves the legally required guaranteed availability of medicines to the general public. Companies like the renowned Cogepha general pharmaceutical counter, play a vital and value-added role in the healthcare supply chain, supplying more than 10,000 items to healthcare professionals.

Continuity of supply and guaranteed availability of medicines are key necessities and, therefore, a unique dynamic is required in the Tunisian market for the distribution of various pharmaceutical products. Thus, the Cogepha company undertakes to:
Carry and distribute products in the range and depth within the framework set by the Tunisian authorities.
Guarantee the availability of medical products and parapharmaceutical items continuously.
Create and maintain quality standards that ensure, above all, the safety and integrity of the drug when it is delivered to healthcare professionals.
La Cogepha promulgates a great service to the health sector in Tunisia and thus guarantees, in the long term, the vital link in the delivery of health care to EU citizens. Every Tunisian patient can be sure of receiving the prescribed product, as patient safety is our primary concern. Pharmaceutical wholesalers like Cogepha offer security procedures to ensure patient safety at all times.
Indeed, the activity of Cogepha, for example, consists in the wholesale of pharmaceutical products, warehousing, storage, order preparation and delivery of drugs. La Cogepha offers and distributes the full assortment of products in range and depth in accordance with Tunisian rules, laws and regulations.
The importance of rapid availability of medicines is of utmost importance in today's world, where events such as the sudden onset of viral diseases demand rapid responses. By holding stocks of life-saving medicines, full wholesalers such as Cogepha ensure that manufacturers' supply problems in emergencies do not
not compromise a critical situation. La Cogepha has a network of warehouses located throughout Tunisia such as its Korba platform, that of Jendouba and Tunis or even in Médnine ensuring several daily deliveries and thus offering a better supply service to its customers, and this as quickly as possible by covering all geographic areas. Members of the general pharmaceutical counter, Cogepha, use state-of-the-art information technology and physical infrastructure to undertake this service with a level of intensity, sophistication, quality and efficiency never seen before.
In addition to offering a very wide range of products and ensuring continuity of drug supply, Cogepha plays an essential role as an information channel and supplier for industry players. This information is not only a critical analysis tool for the industry, but also plays a key role in enabling Cogepha, for example, to effectively withdraw a defective product from the market. Likewise, for retailers and clinics, there are massive efficiencies in dealing with a supplier such as Cogepha, operating under agreed terms and within strict Tunisian legal frameworks to ensure that customer needs are met. while ensuring a safe and continuous supply of medical products and parapharmaceuticals.
The role of pharmaceutical wholesaling goes far beyond being a supplier to healthcare facilities and healthcare professionals. La Cogepha is an integral part of the drug supply chain and therefore of the health system in Tunisia as a whole. Numerous services that the general pharmaceutical counter, Cogepha provides, complement the distribution of medicines, such as documentation and scientific information, logistics, stock management systems, marketing support, etc.
La Cogepha therefore adds value by providing essential services for its partners in the Tunisian medical and pharmaceutical supply chain, allowing them to focus on patients.
Indeed, the members of the general pharmaceutical counter, the Cogepha create the vital link which ensures the availability and continuity of the supply of all kinds of medical products and parapharmaceutical items by being a mediator between the suppliers of drugs and pharmacies / clinics. private in T